CrazyFan, commissioned by the NCAA, is a 3D virtual game that allows users to interact with their personal CrazyFan avatar. After dressing him in officially licensed NCAA gear (hats, jerseys, and t-shirts,) users make their CrazyFan cheer, jeer, do backflips, and dance after touchdowns. A user can keep swag from multiple teams and outfit their Fan depending on who's playing.
Changing up my design style from HappyPals to CrazyFan was fairly easy. The CrazyFan persona is a male, aged from early teens to 20-something. Like all SiXiTS products, CrazyFan has a cartoony feel (thanks to my skeuomorphic design), but a palate more focused on primary colors than HappyPals.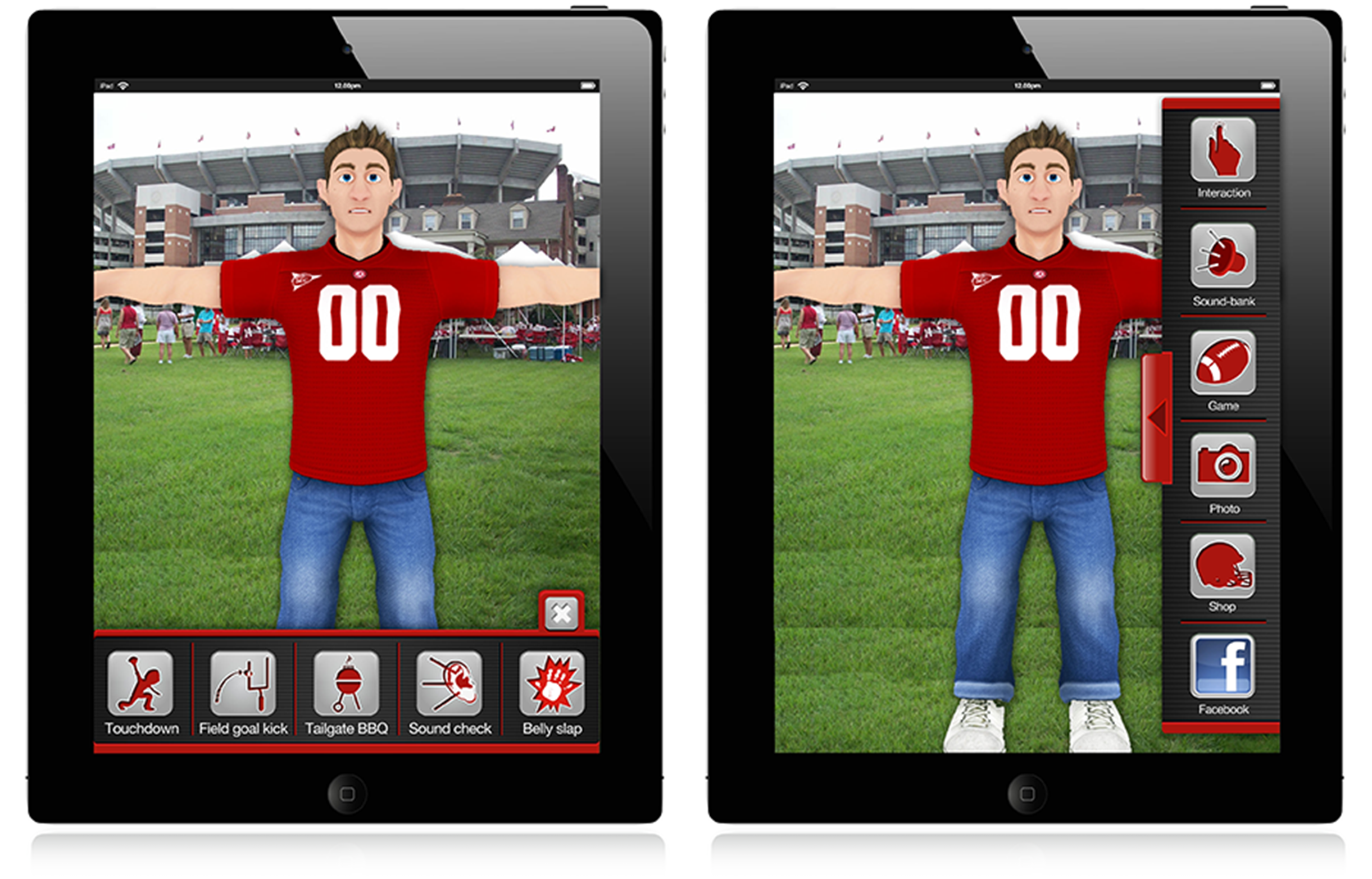 After studying the typography of the NCAA, I leaned towards heavy, bold, san serif fonts. I actually used my older brother as a persona for this UI, as he was in our target demographic. In a survey I administered to him and some of his friends, I learned that many in this persona type like cars, and that their favorite colors are often some version of grey, white or black. This inspired me to make an interface that was graphic, but felt like metal.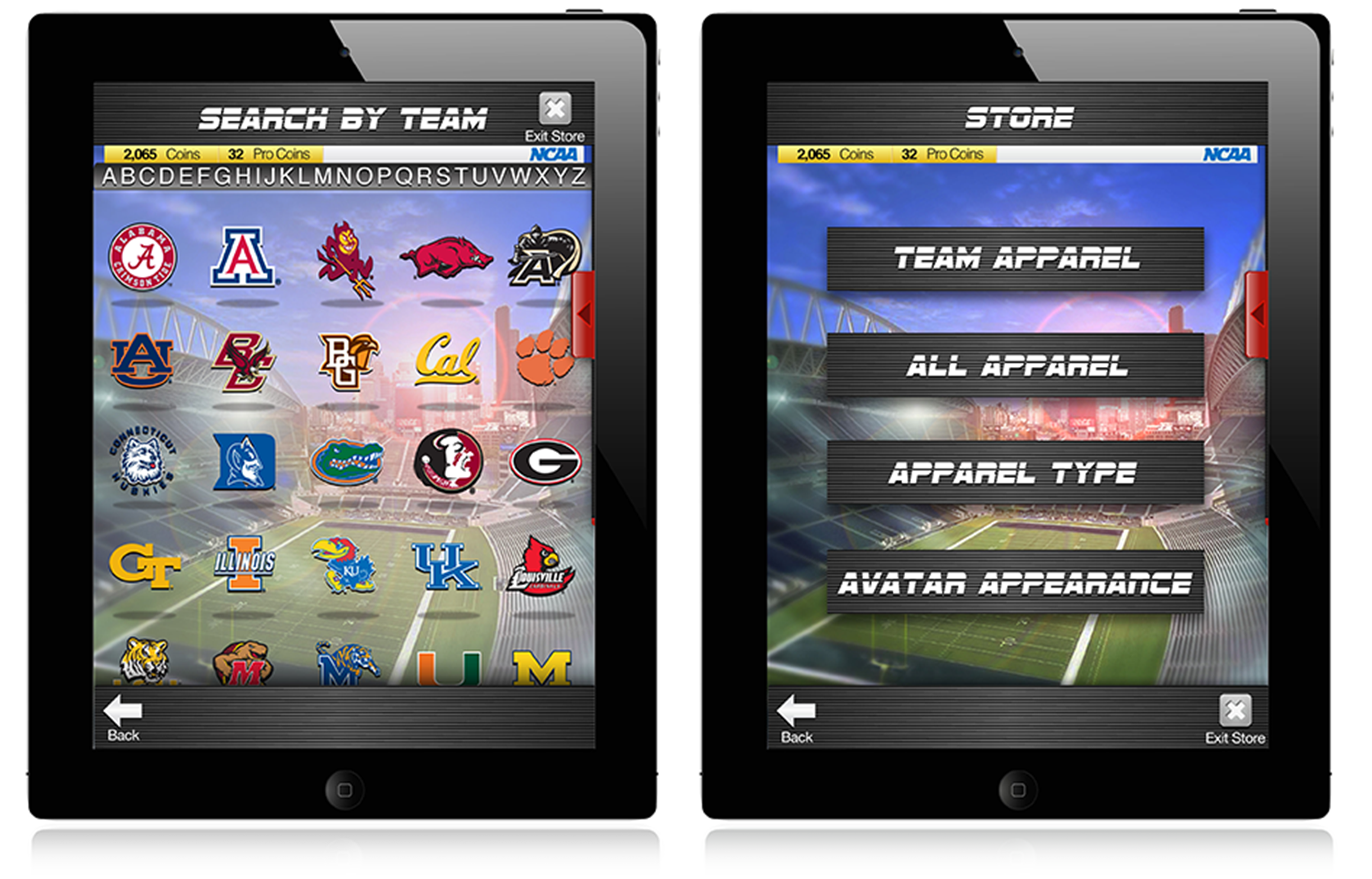 Euan (SiXiTS CEO) and I felt that the flow of the game should be simple, but drive the user towards purchasing virtual sports-based goods that would make him feel like part of his fan community. Euan wanted to try a similar revenue model to the one pioneered by Max Levchin, my old boss, in games like SuperPoke! Pets and SuperPocus. The app was free to play, but capitalized on virtual goods that allowed a user to show off his team spirit by opening his wallet.
After the launch of CrazyFan, Euan contracted me yet again to work a spin-off line from the HappyPals Game, Santa Dance.