After CrazyFan's go live, Euan and SiXiTS contracted me for another project, Santa Dance. Santa was a recycled HappyPal and his game was similar to Dance Dance Revolution, except the user used her thumbs rather than her feet.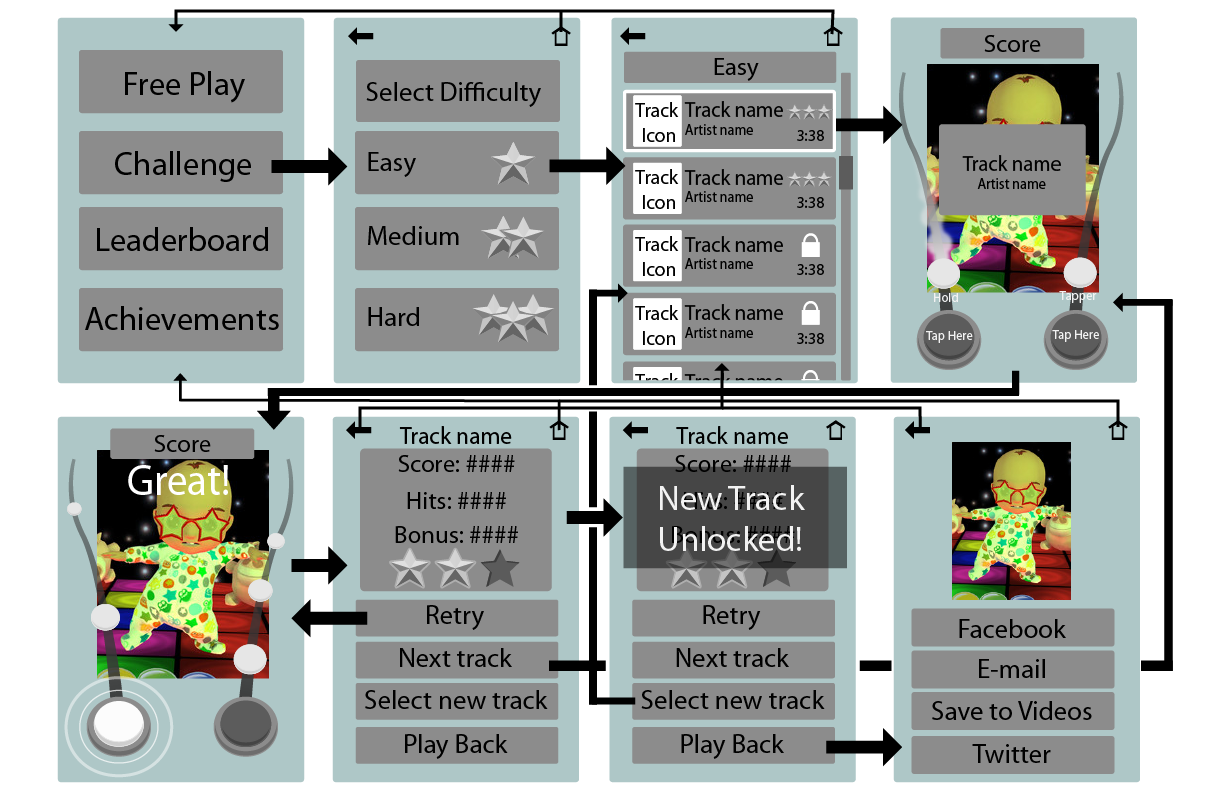 Since Santa was a never released HappyPals, the game's UI didn't match the Pals', although it also featured large colorful buttons with a heavily cartoonish feel. At the time I was working on Santa Dance, I was exploring flat design (a hot trend in the design community,) but SiXiTSs products always had a more skeuomorphic design applied to each UI.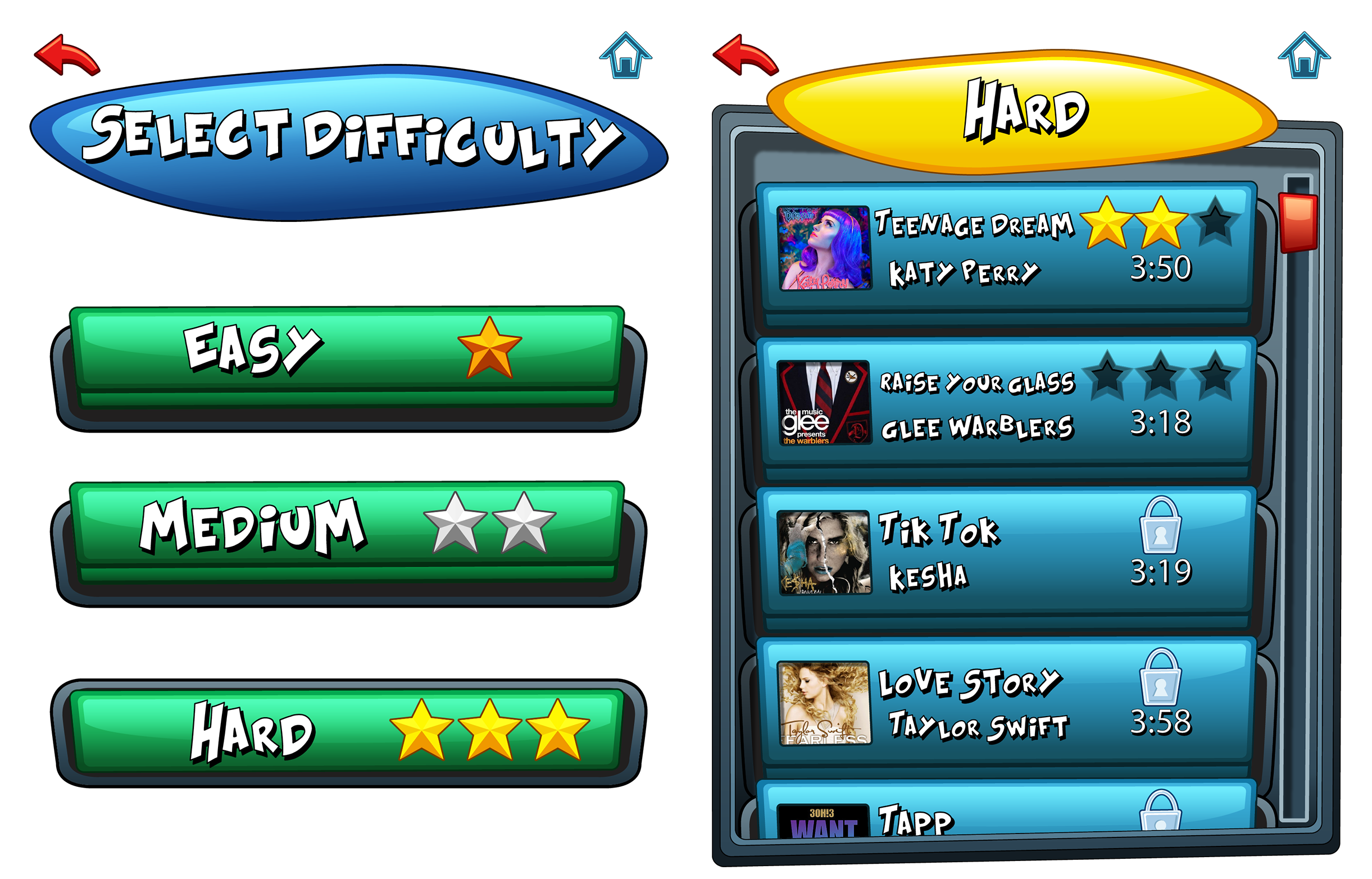 I wanted Santa Dance to feature a style that bridged the gap between design trends I was dying to emulate and my company's distinctive style. I ended up creating what I call "a flat design homage to Check Jones cartoons!" It consists of massive, brightly colored buttons that break conventional perspective in that appear to require two fingers to push. To me, this design felt flat but retained depth glamour. Particle effects, reflective light and drop shadows all contribute to the heavily outlined feel of the buttons. I think Bugs Bunny would have felt comfortable using this interface!