I joined the SuperPoke! Pets team after being promoted from Junior Designer to Designer. With a new title came new responsibility and skills; after I had designed virtual goods in Adobe Illustrator, I took responsibility for the next phase of the production cycle and animated them using Adobe Flash. From now on, each virtual good that I produced would be animated.
The items above are from the "Little Prince" release: on the left, a pet environment, and items on the right. Each item was hand-drawn using a Cintiq Screen in Adobe Illustrator and animated in Adobe Flash. Below are two "Origami" items created for a small release. SPP taught me about "gamification;" it was my introduction to User Experience design.
Like SuperPocus, SuperPoke! Pets was a Tamagachi for Facebook. Users cared for virtual pets. The game was free to play, and players could customize aspects such as their characters' looks and home (also known as a Habitat.) Since selling items like those I created were how SPP earned revenues, I could easily measure how good my designs were by how well they sold.
Habitat examples
In August 2010, Slide was acquired by Google. My job title at the time was "Lead Designer," and I soon found myself responsible for the Art Direction of a team of ten contractors in Indonesia. It became my job to teach a remote team how to stay on brand in both design and animation. I created visual and animated style guides and was responsible for the final designs created by my team. This was my first role as a manager.
Style Guide example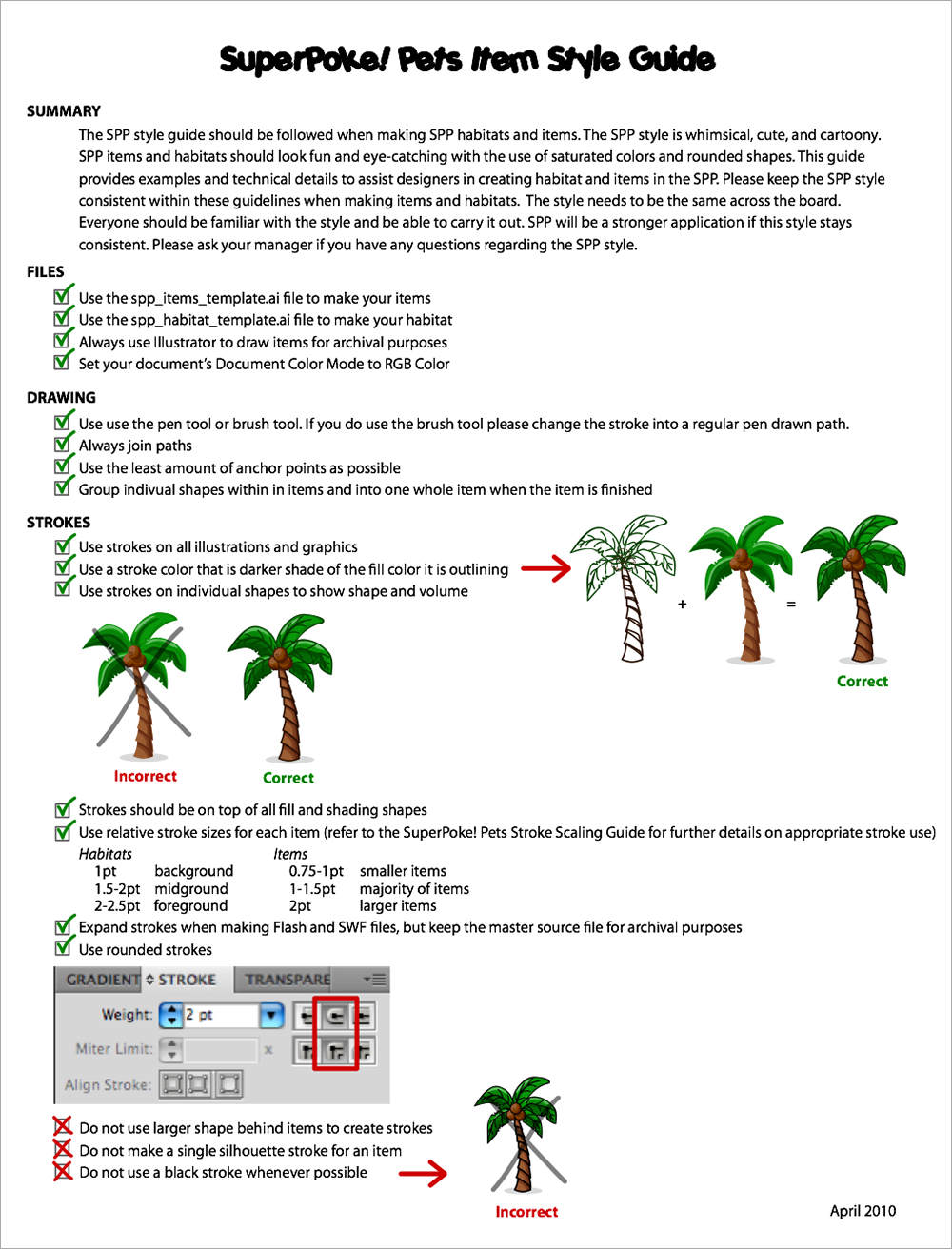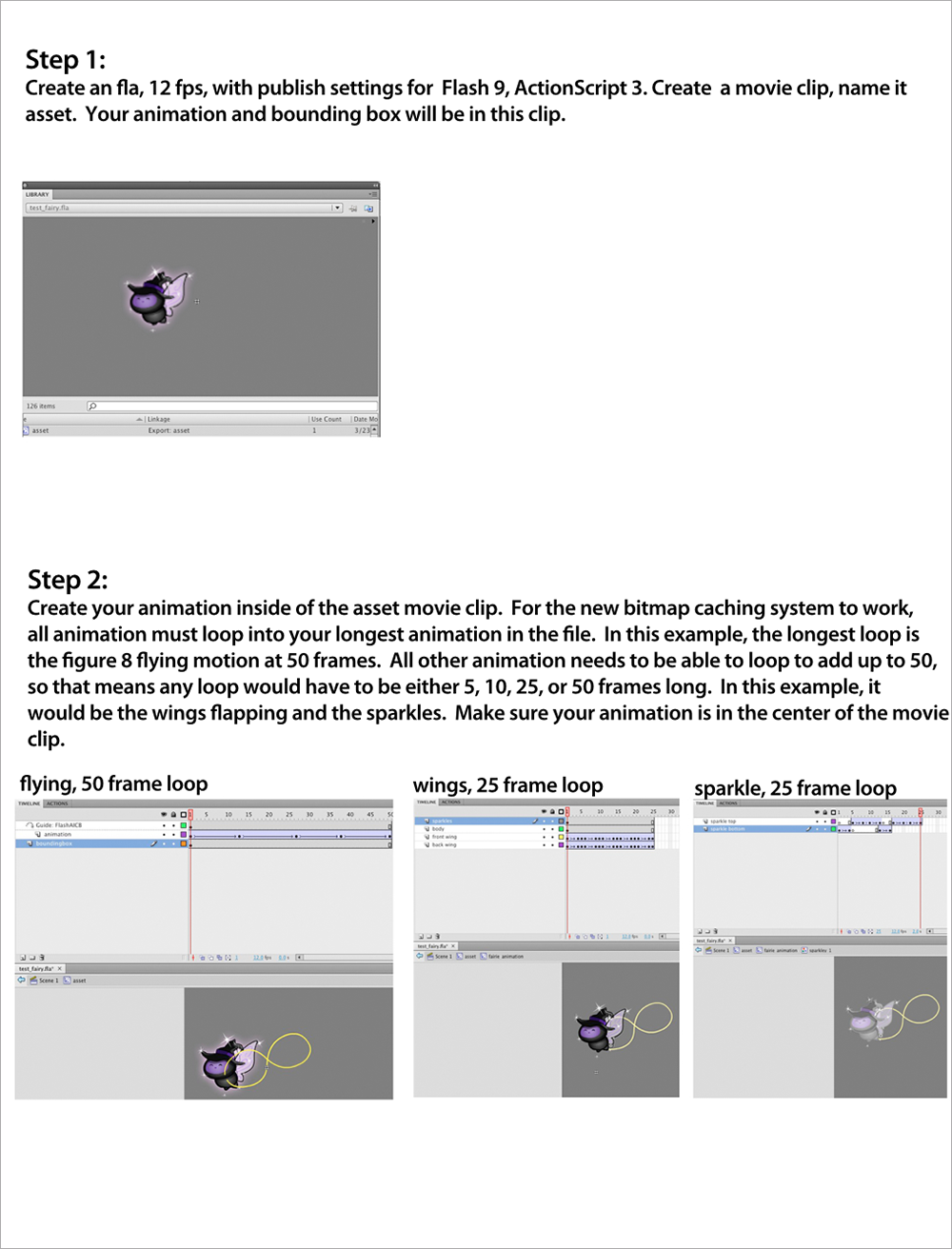 As I continued to make cute graphics and animation for SuperPoke! Pets, I took advantage of Google's educational resources and started to learn HTML, CSS, and the fundamentals of user testing, wireframing, and prototyping. I had started as an illustrator but was learning about UI and UX (User Interface and Experience.)
The Baby Monsters of SuperPoke! Pets
The Gnomes of SuperPoke! Pets
In September 2011, it was announced that SuperPoke! Pets would be shut down permanently beginning March 6, 2012. After the shoutdown of SuperPoke! Pets, I took a UI Design role with a start up, PixyKids