After several Contracts with SiXiTS I took a contract with HRDAG, the Human Right Data Analysis group who contracted me to work on their first website and some branding materials. HRDAG Director, Megan Price and the team had requested the the HRDAG site be built on a WordPress site foundation so that they they could manage and update the content in a simple way. At the time, I had little coding skills so I reached out to my close friend, Cody Larouque who was at the time a freelance developer, Cody happily joined the team.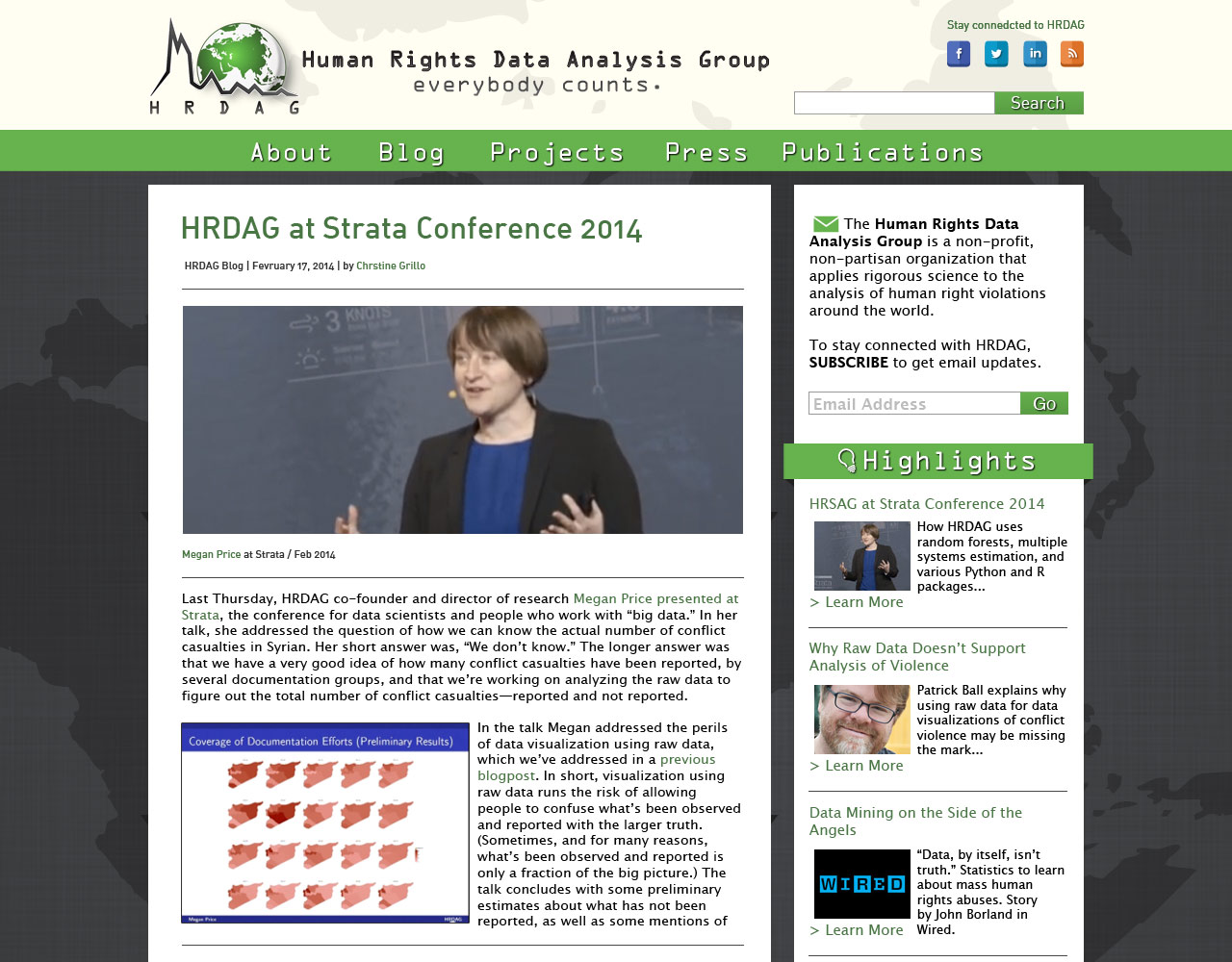 Megan explained they had one graphic, a line graph, which was very important to them; this was the graph they showed to Community Partners® and resulted in their first round of funding. I asked for a copy of the graph and took it to the drawing board.
After extensive user testing and community feedback, we landed on the design below for the HRDAG logo. I chose a font that fit their terminal request and worked the terminal green color into their design. HRDAG is a world-wide organization that impacts the lives of millions, so I felt that using the globe in their logo would help realize this vision. With their graphic, my hand drawn globe graphic, and HRDAG's new font family, we had ourselves a logo.
After I had worked out the color plate, typography, and logo, we had enough branding worked out to start the website. I created wireframes that the freelancer developed in WordPress. While I worked out the high-fidelity mocks, Cody developed the admin portal so that Megan and the team could easily add content.
After a month of hard work, Cody and I presented the new HRDAG site to the team. It was a hit, they loved it and asked for a set of business cards and some stickers that matched the branding of the site.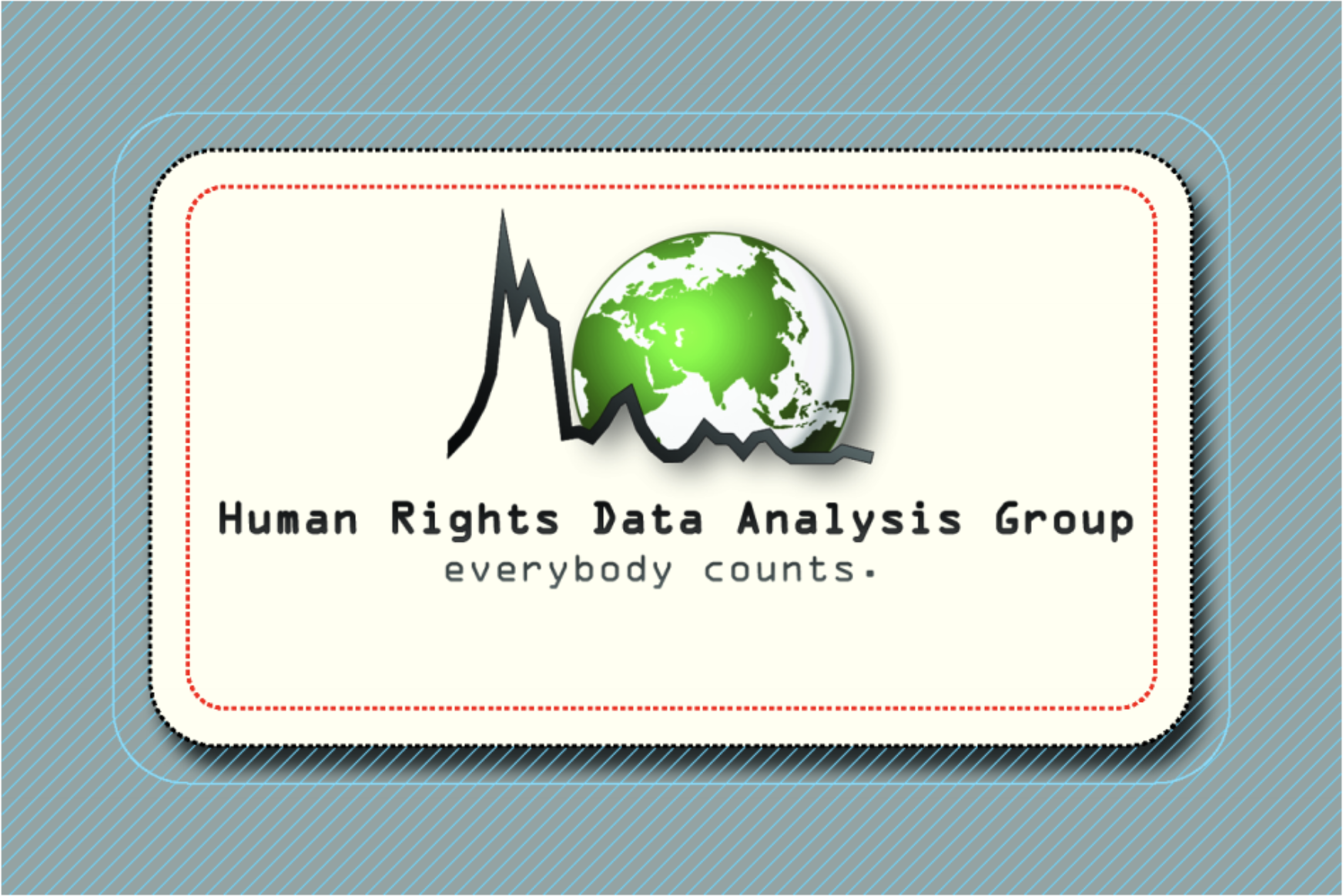 The product that we created was live from 2013 - 2017, at which time HRDAG hired a new webmaster to manage their site. By then, I had a full-time job at Adroll. Although our site is no longer being used by HRDAG, they have continued to use the branding I created for them.